EFCA Foundation

EFCA Legacy Partners
Making Final Wishes Count for the Kingdom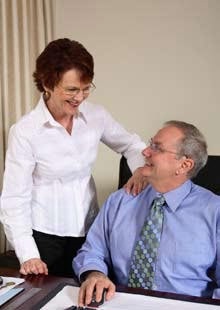 Imagine what would happen if each of us would leave legacy gifts through our wills or estate plans to a cause worth committing to - The Church.
The Church represents God's chosen instrument to reach the world for Christ and is certainly a cause worthy of financial support. As Christians, we are charged with the task of bringing the truth of salvation to people near us and around the world. God has chosen His people, the church, for this mission. It is the most important thing we can do. It was the final and great command Jesus left to his disciples (Matthew 28:19-20; Acts 1:8).
Christians are called to obey and need to order life's priorities and plans around this task Jesus has given us. We urge you to think beyond your lifetime and commit to support the Lord's work through your gift and estate planning documents. Become an EFCA Legacy Partner, an initiative of the EFCA Foundation, designed to encourage people to make their final wishes count for Kingdom purposes.
Here's how:
1. Support the Evangelical Free Church of America (EFCA) or an EFCA affiliated ministry through a bequest, beneficiary designation, or planned gift.
2. Then let us know by completing this non binding Statement of Intentions form.
EFCA Legacy Partners will receive:
An annual letter of gratitude from the EFCA president.
Honoring your privacy:
Your name will never be listed in any publication or used to create any type of public recognition list.
Your decision to include an EFCA ministry (or ministries) within your plans will be held in confidence.
Questions? Contact the EFCA Foundation at 800-995-8578 or foundation@efca.org.