Contact Us
EFCA Foundation
901 East 78
th
Street
Minneapolis, MN 55420
Telephone: 800-995-8578
Direct: 952-853-8417
Email:
foundation@efca.org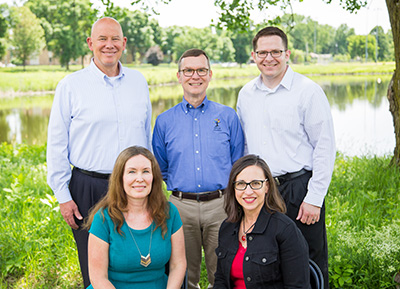 Front row: Lidiya Telkova, Susan Stevens
Back row: Garth Warren, Lanny Harris, Jason Norman
Our Staff
Lanny Harris
Director of Gift Planning

Susan Stevens
Operations Manager

Garth Warren
Chief Development and Communications Officer

Jason Norman
Director of Accounting

Lidiya Telkova
Trust Accountant


Thank you for reaching out to the EFCA Foundation. We are delighted that you are interested in further information. We will make every effort to respond to you in a timely manner.
Enter Your Information