Tuesday September 24, 2019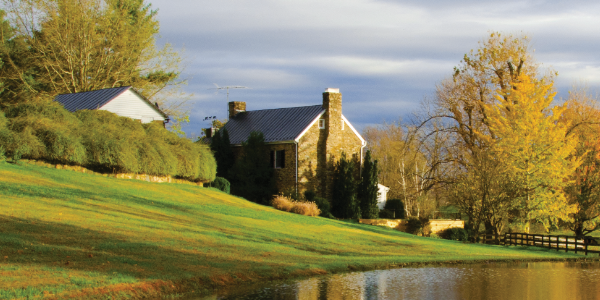 Free Resources That Can Help with Your Medicare Decisions
I am considering making changes to my Medicare coverage during the open-enrollment period. Can you recommend some free resources that can help me decide what changes I should make?

There are a number of helpful resources you can turn to that can help you choose Medicare coverage that better suits your needs. As you may already know, each year during Medicare's open enrollment period (Oct. 15 through Dec. 7) all Medicare beneficiaries can change their coverage without penalty. Given that insurers are constantly tweaking their plans and offerings, making a change could help lower your premiums and give you access to better care. Any changes you make to your coverage will take effect January 1, 2019.


Important Tools

To get help with your Medicare decisions, a good starting point is to re-familiarize yourself with the different parts of Medicare — traditional Medicare, Medicare Advantage, supplemental (Medigap) policies and prescription-drug coverage. The Centers for Medicare and Medicaid Services publishes an excellent guide called "Medicare & You," which you can access at Medicare.gov/medicare-and-you.

If you are already enrolled in Medicare Advantage or a Medicare Part D prescription-drug plan, it is very important that you read and understand your "Annual Notice of Changes" and "Evidence of Coverage." This information should have arrived in the mail in September. These documents explain how your existing coverage will change in 2019 and how much you will pay for your coverage.

Your next step is to go to Medicare's online "Plan Finder" tool at Medicare.gov/find-a-plan. After you enter some basic information — your Medicare number and prescription drugs (name and dosage) — this search tool will produce a list of possible health-care plans in your area, the costs involved, drug coverage and customer-satisfaction ratings. If you do not have internet access, or do not feel confident working through the information on your own, you can also call the Centers for Medicare and Medicaid Services at 800-633-4227 and a customer service representative will help you over the phone.


Free Advice

If you want personalized help with a Medicare specialist, contact the Medicare Rights Center or your State Health Insurance Assistance Program. The Medicare Rights Center offers a national helpline (800-333-4114). Staff members answer questions about Medicare and can help you choose coverage at no charge.

Your State Health Insurance Assistance Program (SHIP), which may go by a different name in your state, provides free one-on-one counseling in-person or over the phone to beneficiaries, family members and caregivers. SHIPs are federally funded programs that are not connected to any insurance company or health plan. To find a SHIP counselor in your area, see ShiptaCenter.org or call the Eldercare Locator at 800-677-1116.

If you are interested in choosing a new Medicare Advantage plan, another resource to check out is the HealthMetrix Research Cost Share Report at MedicareNewsWatch.com. This free website lists the best Advantage plans by area based on your health status.


Agent Assistance

Another way to get free assistance with your Medicare Advantage, prescription drug or Medigap plan is to use an agent or broker who specializes in Medicare-related insurance in your state. These agents and brokers get paid a commission to sell you a policy from the insurance providers they represent.

There are federal rules and state laws governing agents and brokers who sell Medicare plans, which include things like barring them from showing up uninvited at your house to pitch a plan or trying to lure you with a cash offer. They also cannot legally charge you a fee to process your enrollment.

It is important to understand that commission-based agents and brokers will present only the Medicare plans they represent, rather than all the plans in your market. Therefore, you may miss out on some plans that could benefit you.

Savvy Living is written by Jim Miller, a regular contributor to the NBC Today Show and author of "The Savvy Living" book. Any links in this article are offered as a service and there is no endorsement of any product. These articles are offered as a helpful and informative service to our friends and may not always reflect this organization's official position on some topics. Jim invites you to send your senior questions to: Savvy Living, P.O. Box 5443, Norman, OK 73070.

Published October 19, 2018
Previous Articles
How to Recognize and Prevent Financial Scams
How to Manage Restless Leg Syndrome
The Tax Credit That Lets You Double-Dip on Retirement Savings
Top Dental Care Products for Seniors